Hello everyone, we are reaching the end of 2015. My drama portfolio this year was lacklustre so I'll let Marian post all the Year-End Round-up posts while I share about what was actually a big deal for me this year – blogging about dramas and variety shows!
The number 1 big milestone would of course be the fact that we bought our own domain and moved to http://www.skimmedmilkdrama.com.
Other than that, the WordPress.com stats helper monkeys prepared a 2015 annual report for this blog so we can see what other records this new blog holds as well. It has pretty interesting statistics including the number of views from each country and the most active commenters.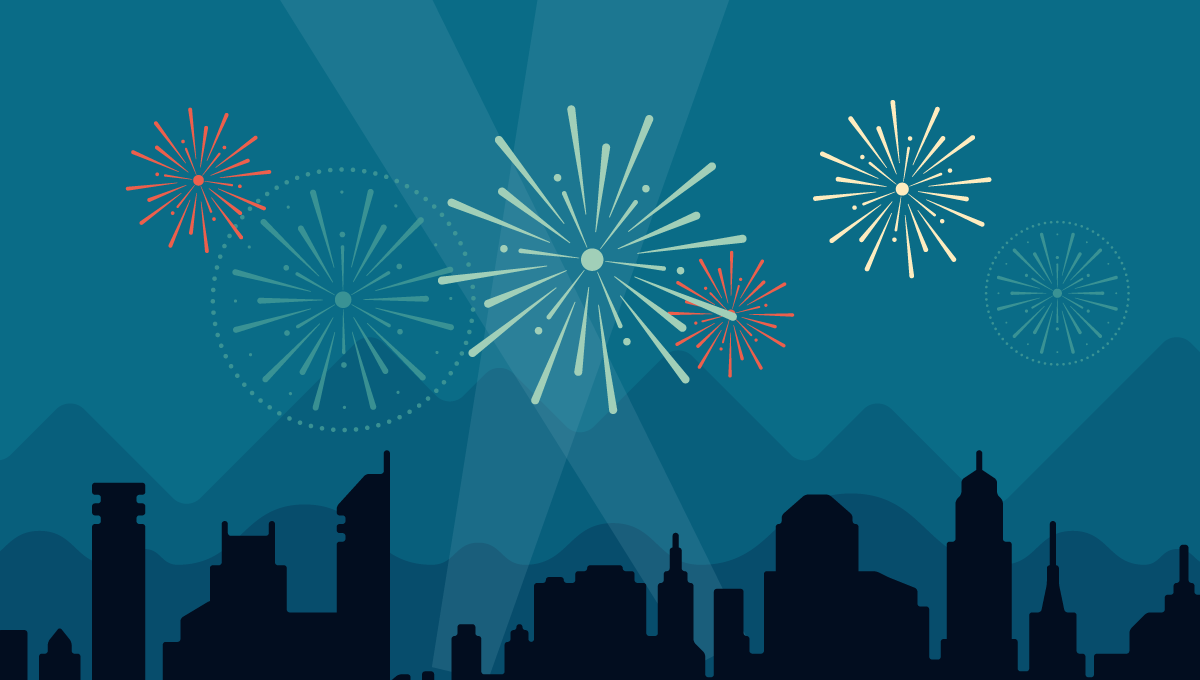 Here's an excerpt:
The Louvre Museum has 8.5 million visitors per year. This blog was viewed about 130,000 times in 2015. If it were an exhibit at the Louvre Museum, it would take about 6 days for that many people to see it.
Click here to see the complete report.
130,000 views seems to be pretty decent for our first year as the blog was created only in April and properly used in May. It comes as a pleasant surprise that the busiest day is on… my birthday! What a great present. It is also expected to see that our longest streak of posts is during that period of time. Sadly, we haven't been able to keep up with those views and we are only averaging 500-600 views daily for the past 2 months. I promise to work harder and post more consistently!
Saturdays are the most frequent days of posting, probably because my Voice of China recaps were done on Saturdays. The Voice of China Season 4 Recaps also flooded the 'Most Viewed' posts column, probably because there is a decent following of the show, yet a lack of english platforms available for discussion. One thing I don't understand is how my finale recap barely hit 1,000 views while those before easily hit over 3,000 views. Does nobody care about the ending?
While the Voice of China recaps came out top in views, our most active commenters came for the My Best-Ex Boyfriend recaps. While I might not have been in that active little circle of discussion, I love how this place became a small little discussion group as everyone watches the drama together. It even caught the attention of Viki as they invited us for a 'collaboration' which was basically just asking us to link to their site at the end of recaps. Kudos to Viki for subbing the drama really quickly though!
Here, I would also like to give a shoutout to archidisign from Cdramadevotee for being the most active commenter with a wordpress account. Thank you 🙂 Cdramadevotee is also one of my favourite go-to sites for chinese entertainment because they update so frequently with all the latest news and pretty pictures! I remember being really happy when I first found that site.
It's surprising to see Facebook as the top referral site because I haven't been using it as a platform to publicise this blog until I joined a Facebook translation group recently. I will either have to thank Marian for making this magic happen, as she did with our twitter account, or to our dearest readers for sharing about us on Facebook.
We have most views coming from Singapore, United States and Malaysia. I wish there was a feature to show us the specific demographics for each country but I only have an overview. That aside, this seems to be a predictable trend though, as Newkdramaaddict, another drama blog, also has the same top 3 countries, albeit in another sequence. I find it quite amusing that despite all the china related posts we have, there are only 120 views coming from China itself. However, it is more amusing to find out that there are 120 views despite the fact WordPress is actually banned in China.
That's it for my analysis on the 2015 statistics. But since I'm on the topic of rounding up 2015, I'm just going to hijack this post a little and post about what I'm grateful for in 2015 as well as my wishes for 2016 in regards to blogging, just like what Marian did in her Christmas Drama Wish-List post.
Rather than 'WHAT' I'm thankful for, I think it would be more apt to name it 'WHO' I'm thankful for. 
Marian, my blogging partner. My most correct and impromptu decision this year (other than creating this blog itself…) is inviting Marian to blog alongside with me. She has done such a wonderful job blogging AND managing the twitter account. Thank you so much.
You, my dearest readers. All these statistics above would be impossible if not for you. Thank you for being part of my amazing drama-blogging journey.
Wishes for 2016
More followers on the blog! To be honest, having just 9 views after 3 weeks on my very first book review post already thrilled me because SOMEONE WAS ACTUALLY READING!! While I am very satisfied with the views we are garnering (much more than I ever expected), I feel that our followers count is not very impressive. So please, follow this blog if you haven't!
More views from outside of Asia. While I love discussing dramas with my fellow Asians, part of the point of this blog is to expose more of Asia's culture and drama to people all over the world. Good things are meant to be shared!
Less silent readers and more comments/likes! Like what Heisui from MyDramaTea pointed out perfectly – reviewing takes hours, commenting take minutes. And a comment or two goes a long way in motivating me to write my next post!
And with that, I will conclude this post! Thank you for reading all 931 words!
PS: Yes, I'm still working on that Legend of Mi Yue recap but I'm feeling soooo unmotivated. Maybe you could leave a comment to motivate me? 😛 Jokes aside, you can head over to DeerDrama for a short and funny summary on the first 5 episodes of Legend of Mi Yue. Just don't forget to come back and check out my detailed recaps afterwards! Haha.