Wait what, I am so surprised! I didn't know they were dating. But I'm happy to hear the news. I hope they will be blissful and loving even though it seems like a shotgun marriage. It's hard to manage a marriage between two celebrities, especially since they are so young and still rising in fame. (Just look at actress Bai Baihe and singer Chen Yufan's recent divorce…)

I really liked Dong Zijian in Young Style (and the one episode of Give Me Five 高能少年团 I watched) as well as Sun Yi in Fifteen Years to Wait for Migratory Birds and Because of You. I wish for nothing but the best for them!
Cnewsdevotee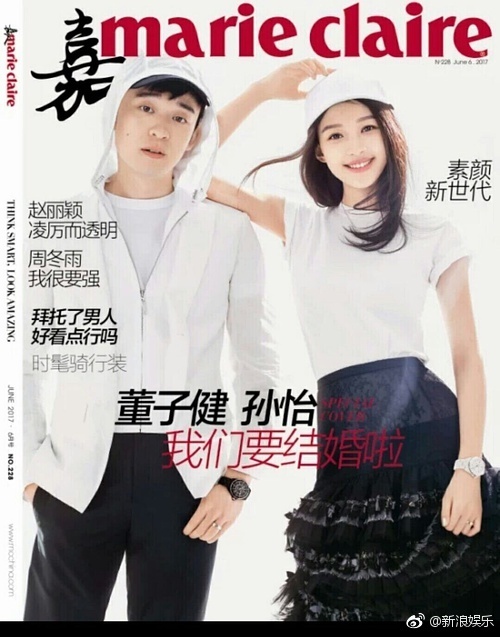 A leaked cover of Marie Claire revealed that Sun Yi and Dong Zi Jian are planning on getting married!! Reporters were able to get in touch with Dong Zi Jian's manager and confirmed the news!
View original post 131 more words